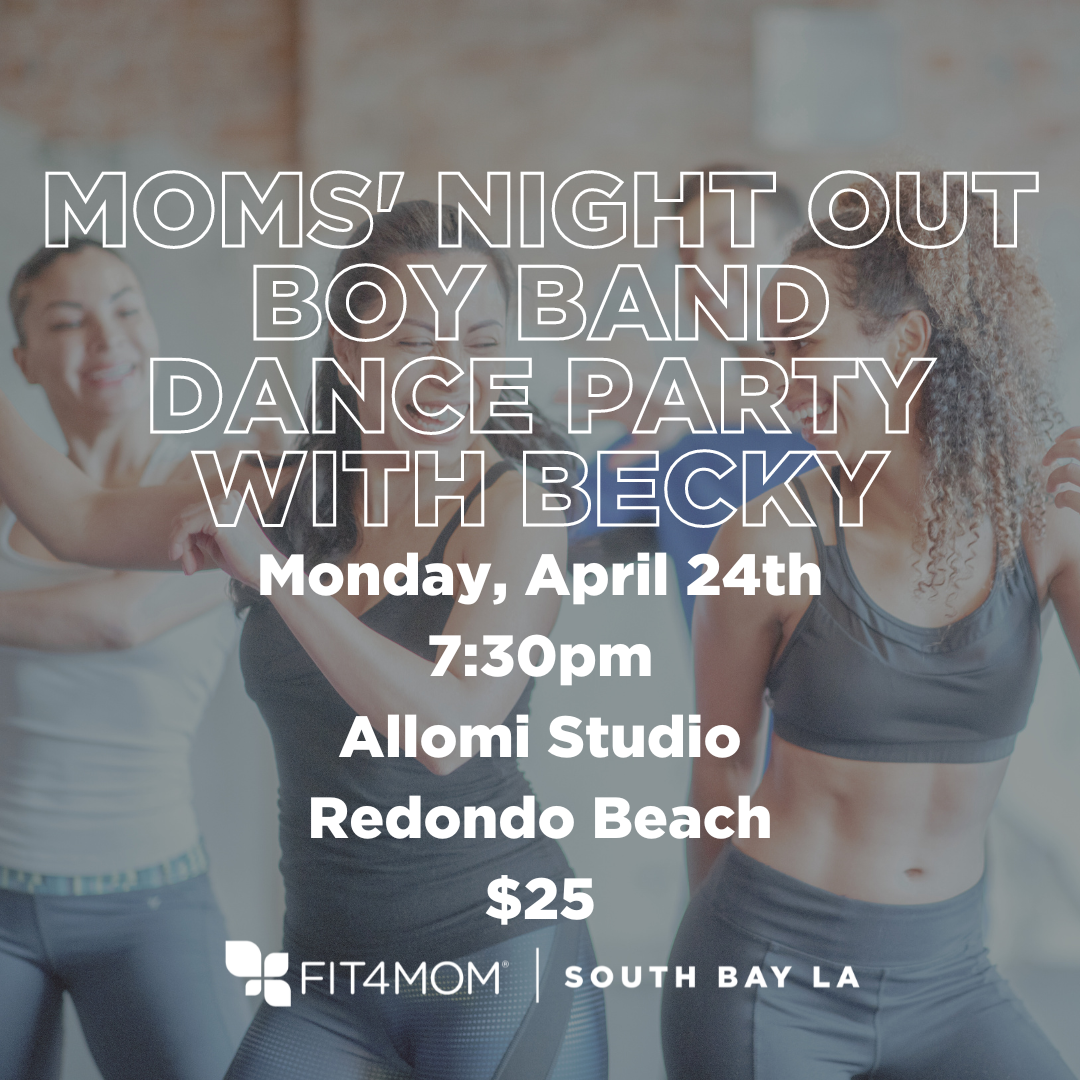 Moms' Night Out
April 24, 2023 7:30pm
EVERYBODY, ROCK YOUR BODY. Are you ready to ROCK YOUR BODY RIGHT?!?!? Becky Stout will be leading us through the choreography to one of our favorite boy band songs. Join us at Allomi Studio for a night of dancing like it is 1999.
Becky Stout is a former Radio City Rockette!!!! She is also a Stroller Strides mama :) She offered to host a dance class MNO.
Grab your best late 90's/early 2000's gear and join us for a FUN night.
Monday, April 24th
7:30pm
Allomi Studio in Redondo Beach
$25