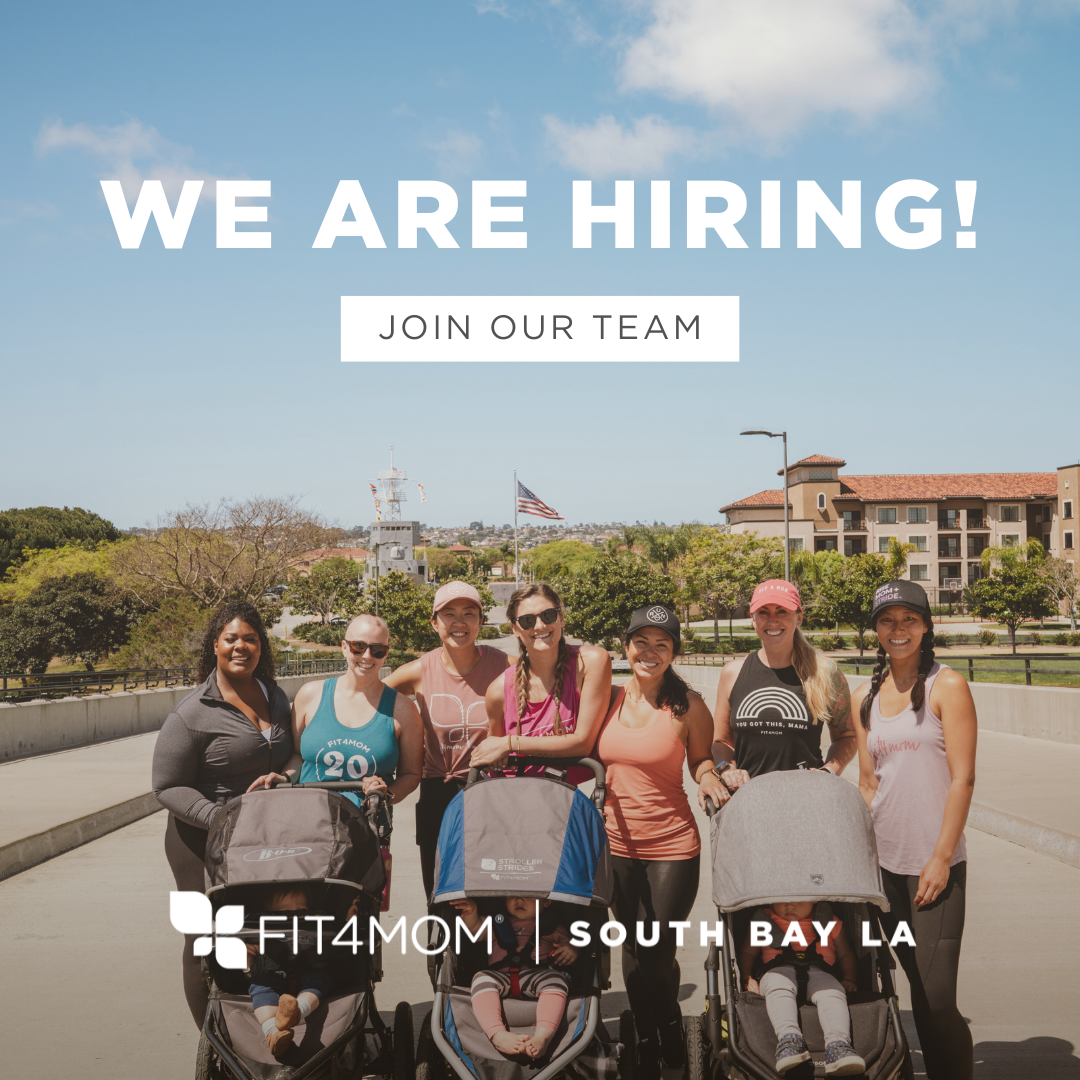 Stroller Strides/Fit4Baby Instructor
DO YOU HAVE A PASSION FOR FITNESS?
Our instructors come in all shapes and sizes. You do not need to have a fitness background to instruct for us. The main factors which must be present to be considered are:
Excellent form (we have no mirrors in our classes - YOU are the mirror for our participants)

Excellent fitness level (strength and cardiovascular). Are you capable of challenging and demonstrating the highest levels of our exercises for those 'ultra fit' mommies?
ARE YOU PASSIONATE ABOUT HELPING OTHERS?
Do you like the idea of helping mothers and children in your community? Would someone describe you as:
Motivating

Inspirational

Friendly

Welcoming

Excited to grow and learn new things
DO YOU LOVE CONNECTING WITH OTHER WOMEN?
Do you enjoy making a difference in other people's lives?

Do you wish to help women live healthier lifestyles? We have child-free workout formats for moms.
DOES YOUR CHILD LOVE STROLLER STRIDES OR DO YOU LOVE WORKGING OUT AFTER BEDTIME?
Is the stroller a happy place for your kiddo?

Is he/she interactive and content during class?

Or are your children school aged? You can teach Stroller Strides, Body Boost and FIT4BABY without a child in tow!
CERTIFICATIONS/REQUIREMENTS
Completion of online FIT4MOM Foundation course (about 8 hours) and online program specific course (about 6 hours)

First Aid & CPR certification (in-person course)

Instructor Liability Insurance
DOES THIS SOUND LIKE YOU?
This is THE BEST JOB! Work with your child, or while your kids are at school, or still in bed sleeping. MAKE A DIFFERENCE in the lives of women and children in your community. It doesn't get better than that! FIT4MOM offers family friendly work schedules, and some of the most competitive pay for any group fitness classes!