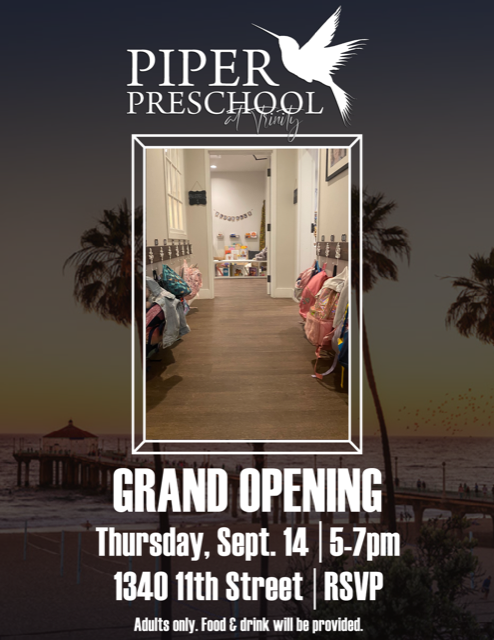 Piper Preschool Grand Opening Party
September 14, 2023 5:30pm - September 14, 2023 7pm
Piper Preschool is opening in Manhattan Beach and invited us to the ADULTS only grand opening party.
Join us Thursday September 14th, from 5:00pm-7:00pm for our Official Grand Opening Party. The Mayor's even attending… fancy.
This is an adults only event, so save the date, get a sitter, and make reservations somewhere for after. We'll have snacks, drinks, and plenty to talk about. Come say hi. Stay for a bit or the whole time. Our doors are open. See you there.