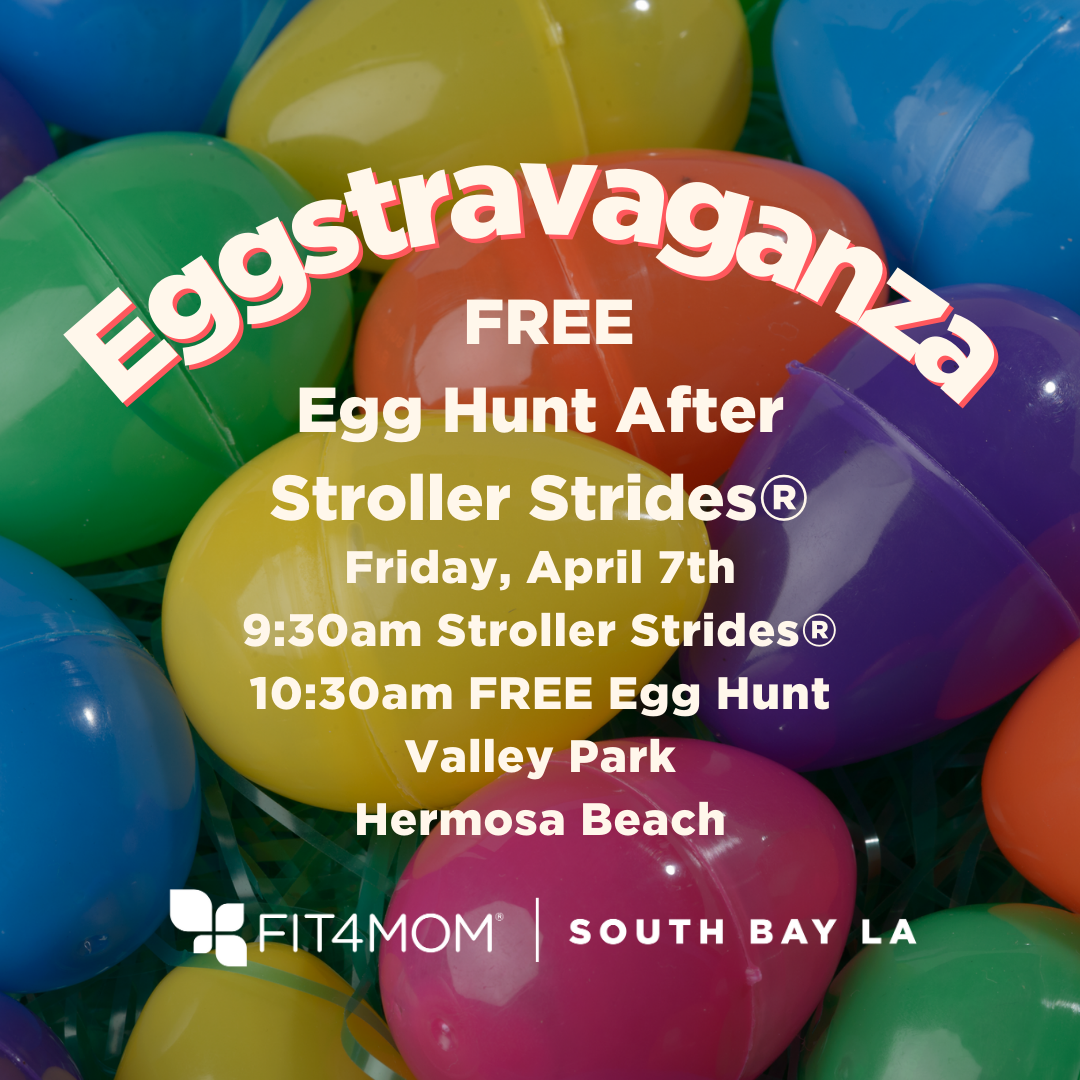 Eggstravaganza FREE Egg Hunt
April 7, 2023 9:30am
EGGSTRAVAGANZA FREE Egg Hunt
Friday, April 7th
Come to Stroller Strides® and stay for our FREE Eggstravaganza Egg Hunt! We will have tons of eggs for the kiddos to find on the grass at Valley Park. Bring your kiddos a basket or bag to collect eggs and we will provide the FUN!
9:30am Stroller Strides®
10:30am Egg Hunt
Valley Park, Hermosa Beach
Invite your mom friends and come join while we kick off the weekend with a workout and egg hunt!