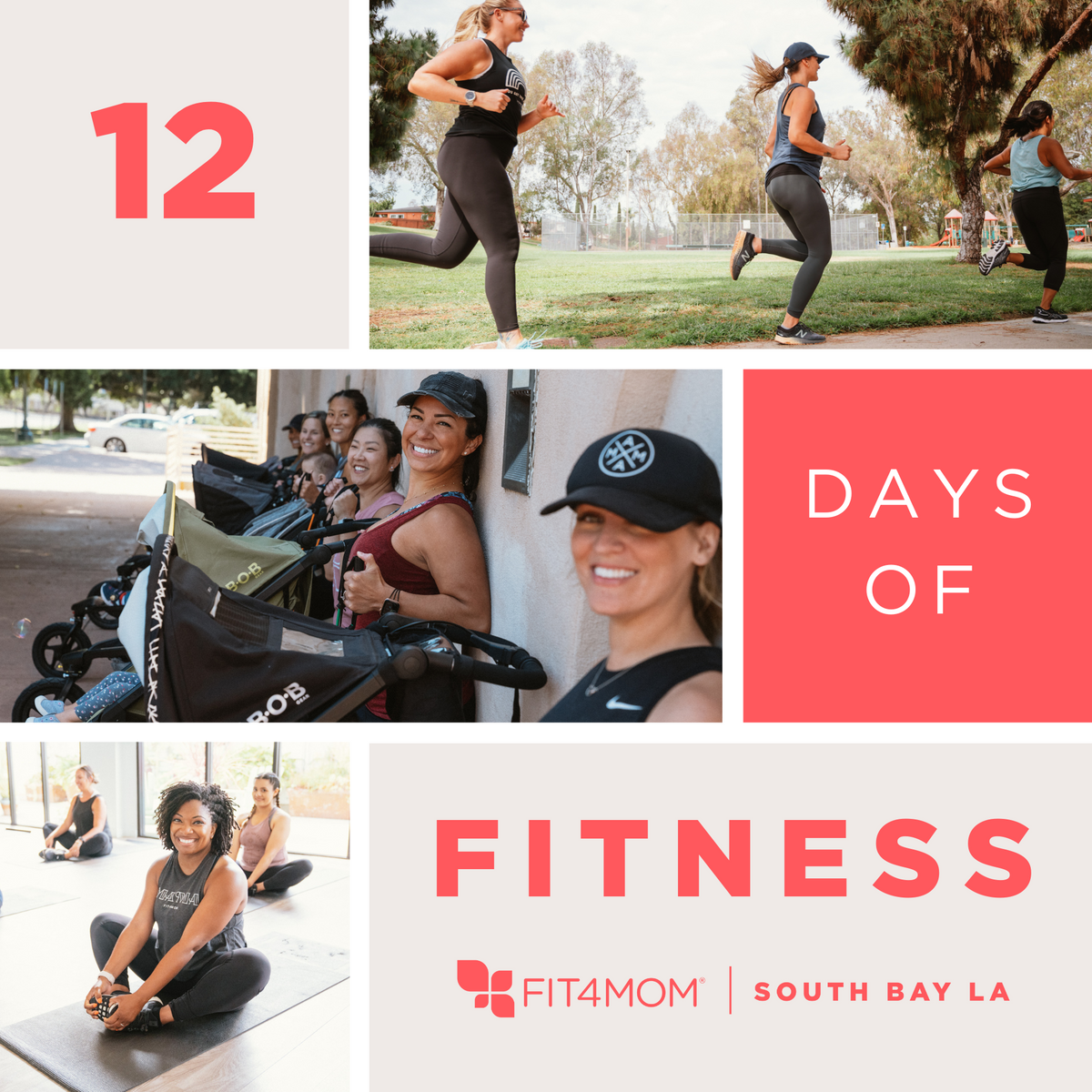 12 Days of Fitness
12 Days of Fitness is going on all month long!!! Attend 12 classes in December and be entered in our raffle for a prize valued over $100. All you have to do is SHOW UP to be entered!!!
Additional raffle entries for: 1) tagging @fit4momsouthbay on instagram before, during or after your workout/playdate/event AND 2) Inviting a new mama to join you in class. Each tag and/or new mama is an additional raffle entry!!!
ALSO anytime we have 12 or more mamas in class, everyone will get a PRIZE!!!! A small, fun way for us to say THANK YOU for coming to class and finishing out 2022 with us!!!